Skip to Content
Our Mission
The drive of the Colorado Spine Institute in Johnstown is to deliver the highest level of care as well as treat orthopedic disorders using the most advanced technology available. Whether you're an extraordinary athlete or an extraordinary person, we want to assist in your journey to help alleviate pain and return to the activity and life you deserve. Our success with innovative new procedures and unsurpassed care is what brings patients from all over the world and all walks of life.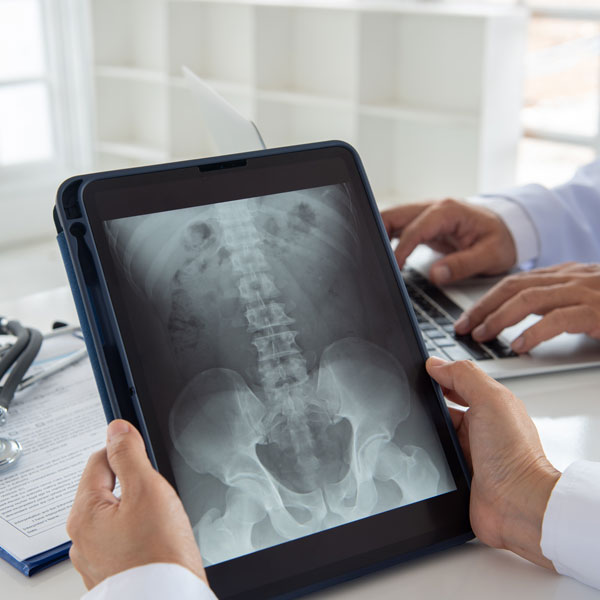 Specializations
Spine and neck conditions (injury, fracture, degeneration)
SI joint dysfunction
Regenerative treatments for all orthopedic conditions
Philosophy
The Colorado Spine Institute offers the most advanced technologies and innovative new techniques available to orthopedics. With over 25 years of experience, CSI has the ability to diagnose and treat all aspects of the spine. When you become a patient, you are joining a family who will work with you through every step of care and rehabilitation. As a new patient, we are determined to offer you the best treatment with the least invasive techniques. Your diagnostic work-up can be done with in-house x-ray and other advanced testing. With our on-site procedure suite, we are able to provide epidural steroid injections, diagnostic outpatient services, and more.
When surgery is necessary, the providers at Colorado Spine Institute are affiliated with a state-of-the-art surgery center that specializes in surgical correction of the spine. The surgery center has the highest trained nurses and physicians who care for you throughout your stay. As you recover, our number one concern is your care. We work with the best rehabilitation specialists, and with 25 years in northern Colorado, we have developed relationships and partnerships that will get you back to the life you want.
Gain Control Over Your Spine or Back Pain Today!