Skip to Content
Chronic Care Management at Colorado Spine Institute
Chronic care management is a service offered by Medicare with a goal to help patients achieve a better quality of life through continuous care and management of their chronic conditions. In 2015 the centers for Medicare and Medicaid Services (CMS) began a program separately under the Medicare physicians schedule for chronic care management. This program is provided to patients with 2 or more chronic conditions.
According to CMS, approximately 1 in 4 adults have 2 or more chronic health conditions such as osteoporosis, depression, types of cancers, Alzheimer's disease, COPD, hypertension as well as others. Medicare's decision to offer CCM services reflects an industry-wide shift towards value-based care and increasing the value to proactive efforts to manage patients' health.
Benefits
Enhanced communication with your healthcare providers
Electronic record availability
Care coordination with both home and community-based providers
Help with care transitions
Continuity of care
Peace of mind that you have support for your chronic conditions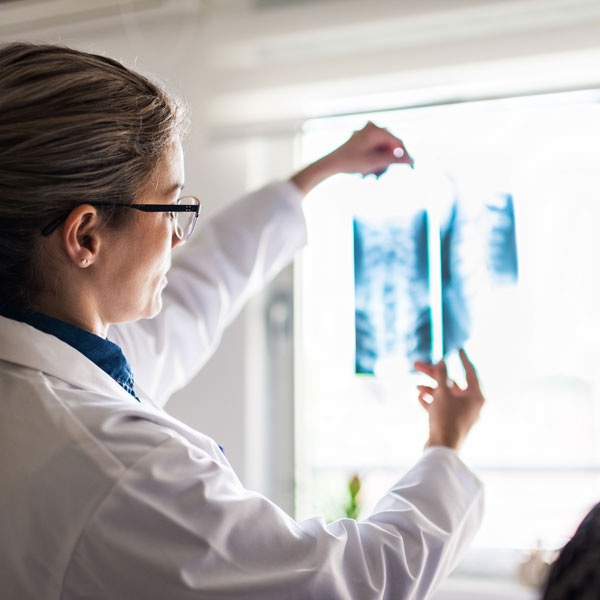 Why Is My Orthopedic Doctor Involved in Chronic Care Management?
Due to the high volume of patients receiving care and treatment from primary care physicians, Medicare has reached out to specialty physicians to help manage patient care. Specialty physicians work side-by-side with your primary care doctors to assist in giving you a better quality of life.
At the Colorado Spine Institute, Dr. Donner and his team are passionate about treating patients not only for their orthopedic and spine conditions but their total health. The Colorado Spine Institute feels that orthopedic and spine health, and healing, arise from the total health and wellbeing of their patients. It is our duty at the Colorado Spine Institute to give our patients the best quality healthcare and the best possible outcomes.
How Does This Program Will Work?
Through the chronic care management program, you will be contacted by several employees from the Colorado Spine Institute.
A chronic care coach will reach out to eligible Medicare patients to conduct a health risk assessment. This health risk assessment is a questionnaire highlighting potential risks and possible conditions that the CCM program can help you with. This information along with clinical notes at CSI will give your provider the information needed to give the best care.
If you have seen a physician for your welcome to Medicare visit, you will have 2 options to proceed with chronic care management.
The providers and staff are always happy to see our patients here in the office for whatever condition we are treating and we can set up an in-office visit to go over your health and Health Risk Assessment.
The other option is presented to patients who may be outside our area or have been impacted by the COVID-19 epidemic. We can schedule all visits through a "Telehealth" visit. This visit would require a live face to face meeting online.
After confirming your chronic conditions you will be contacted every month with updates to your health plan and offered state-of-the-art "remote patient monitoring" options to help you get better and improve your quality of life.
Does Medicare Take Care of All the Costs Involved?
Please reference the Medicare website for the most up-to-date information on CCM (Chronic Care Management).
Gain Control Over Your Spine or Back Pain Today!